National Healthy Aging Month has arrived, and what a perfect opportunity to place those wellness goals front and center! In a world that often pushes us to the limits, prioritizing self-care can take a backseat. Not this month, though. We're putting our best foot forward and trying to improve our health and increase our vitality as best we can.
Explore the fascinating world of cutting-edge products that inspire movement, nourish the body, and indulge the senses. We'll guide you through the latest trends to enhance your quality of life. This month isn't just about growing older. We're taking it as an opportunity to give ourselves the support we need to age comfortably and gracefully. Let's make this a month to remember by taking charge of our health and letting well-being take center stage!
1. Get Ready for a Workout With Create's Gummy Supplements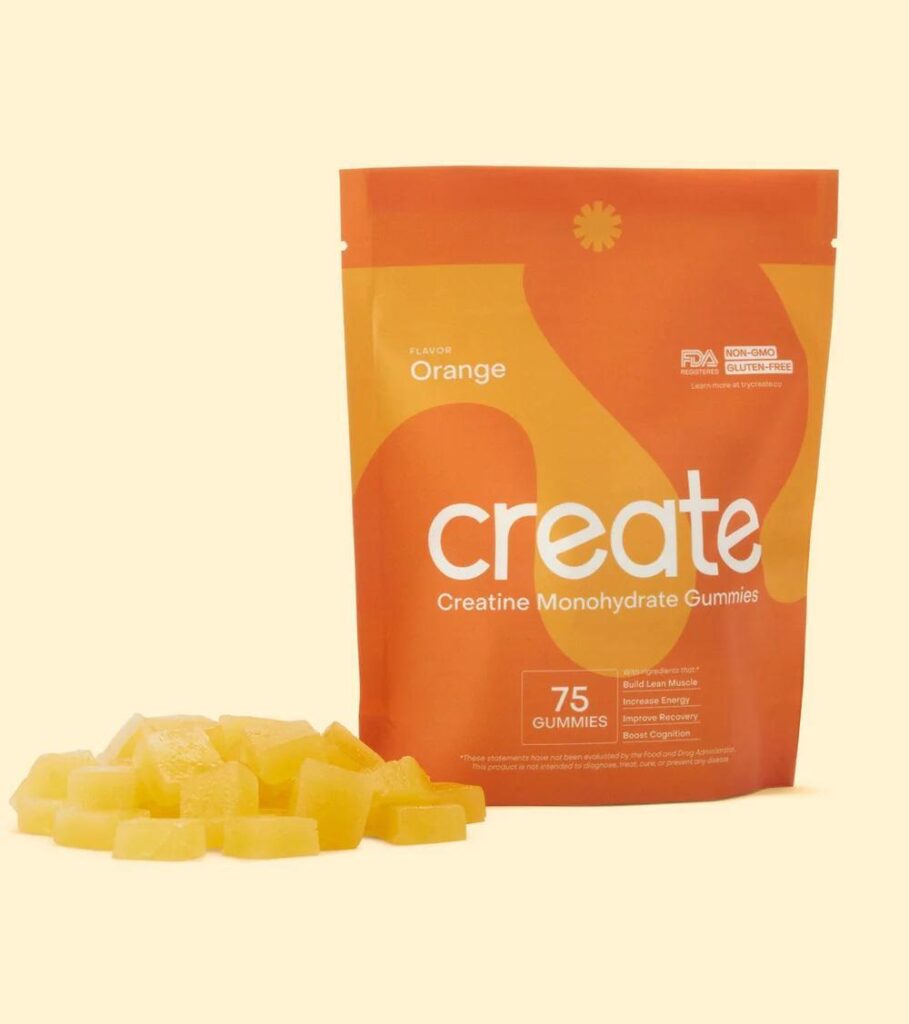 Creatine gummies from the wellness fanatics at Create are the perfect way to give your end-of-summer workout routines the boost they need. With Create's creatine gummies, achieving wellness goals has never been easier. Not only can they assist in increasing strength, but the delightful bonus of improved recovery and mental clarity makes them a must-try during National Healthy Aging Month.
These gummies have been crafted carefully, using high-quality ingredients that cater to your body's needs. Anyone — a runner looking to beat their record, a Pilates fanatic who wants to fit in one more early morning class, or even someone who enjoys a brisk walk around the neighborhood — can benefit from these gummies. They'll effortlessly integrate convenience and taste into your daily routine, giving you a fun and tasty way to power up your wellness journey.
2. Rejuvenate and Refresh With Dr. Kellyann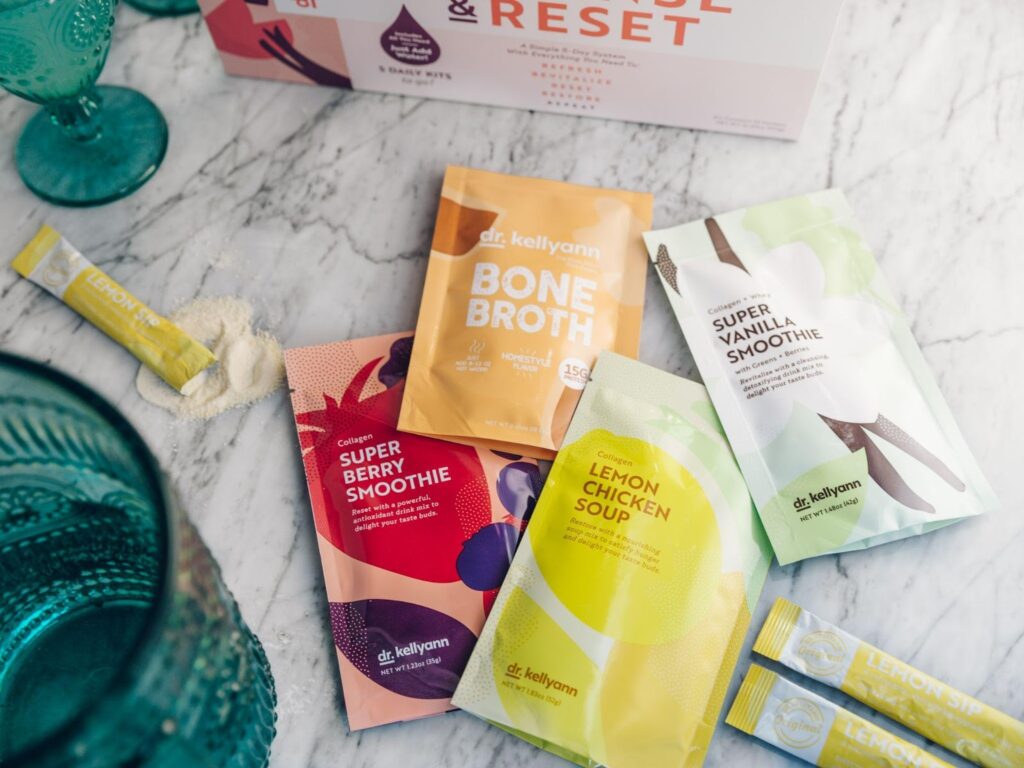 Feeling sluggish or weighed down? A 5 day cleanse with Dr. Kellyann could be just what you need. This cleanse allows you to rejuvenate and feel more energetic by resetting your body and flushing out toxins. Who wouldn't want a fresh start during Healthy Aging Month?
Dr. Kellyann's cleanse isn't your typical detox routine. It's not about depriving yourself of anything so abstract and pressure-filled as losing weight. Instead, Dr. Kellyann offers a holistic approach to wellness that considers both body and mind.
With carefully selected ingredients and an expertly designed program, you'll flush out toxins and infuse your body with vital nutrients. This five-day journey will help you embrace a vibrant and renewed you, from enhancing digestion to revitalizing your energy levels. It's a short-term commitment that can really pay off in the long run and can also be a great way to kick off your new wellness routine and reach your goals this month.
3. Promote Performance and Recovery With Incrediwear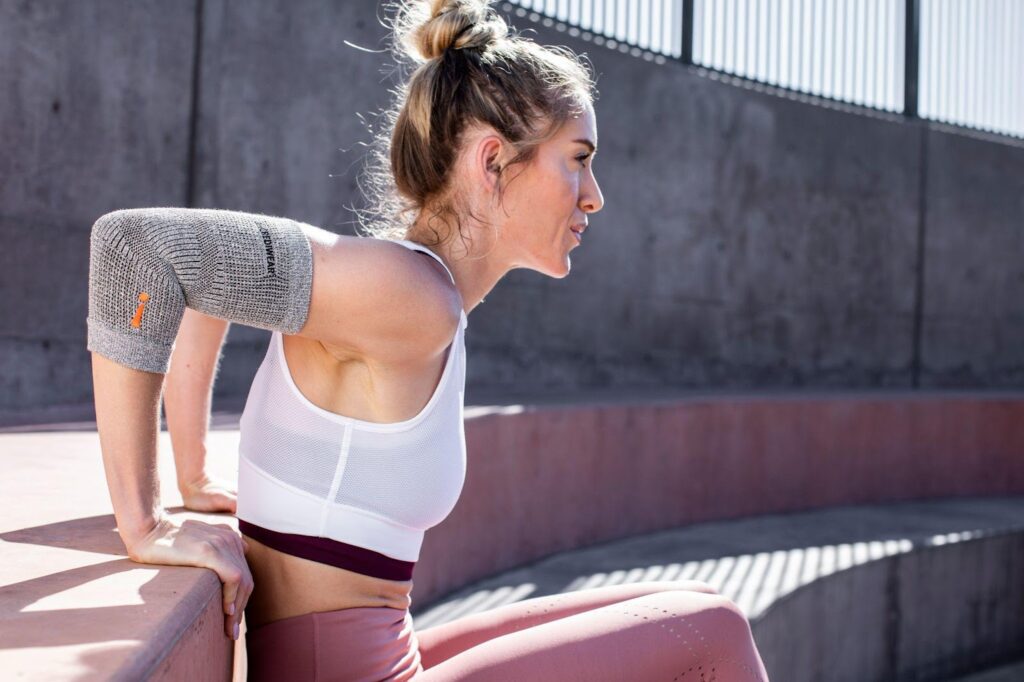 New technology brings new ways to embrace a better, more restorative approach to your workouts. Improving on the well-known benefits of elbow sleeves, Incrediwear's semiconductor-embedded elbow sleeves are designed to increase blood flow, reduce inflammation, and accelerate recovery using cellular vibrations.
This is a revolutionary way to relieve pain and stay active. After all, healthy aging means keeping those joints happy. The genius of Incrediwear's innovation lies in its fusion of cutting-edge technology with a keen understanding of human physiology. They've created a scientifically-backed method to foster healing and boost comfort.
This product is not limited to athletes or those with joint issues — it'll work for anyone. Use it for added support during a workout, or wear it daily for extra security. Enjoy a future where discomfort is a thing of the past, and let Incrediwear guide you to a happier, more active life.
4. Use Ritual Vitamins To Support Your Best Month Yet
Vitamins can fill in the gaps in your nutrition and promote overall wellness to help your body and mind, especially as you get older. With Ritual's daily vitamins, you'll find they're packed with good intentions and traceable ingredients, and the company itself can answer burning nutritional questions like, "Can you take prenatal vitamins without being pregnant?"
Whether or not you're expecting, Ritual vitamins are designed for anyone looking to enhance overall wellness. Ritual brings transparency and purpose into the daily vitamin ritual in a world filled with confusing health information. Their unique approach caters to various lifestyles and needs, opening up opportunities to nourish the body and mind in a more personalized way. Wellness isn't one-size-fits-all. When you're looking to ensure your body is getting everything it needs to thrive, turn to Ritual for a solution that is as unique as you are.
5. Enjoy Your Favorite Soda Without the Guilt With Olipop
Whether you're trying to break a soda habit or are just looking for some easy, healthy swaps to make in your diet this month, Olipop's healthy soda is the ideal choice. With Olipop, you can savor 15 delicious flavors with 5g of sugar or less. This is a delightful way to satisfy cravings and put your wellness goals first during Healthy Aging Month. They're crafted with a keen eye on nutrition, offering refreshment that aligns with your health aspirations.
By choosing natural ingredients and avoiding unnecessary additives, Olipop has turned the simple act of enjoying a soda into a celebration of taste and well-being. As the perfect accompaniment to a party of your friends or a low-key evening alone, Olipop gives you the flavor you're looking for without messing with your health goals. Experience the flavors you love, redesigned for the modern, health-conscious consumer.
6. Leave Old Habits Behind With Haven House Addiction Treatment
Recovery is a vital aspect of healthy living. Whether you're looking to address a struggle with addiction or are interested in ways to help keep yourself on the right path, Haven House Addiction Treatment detox centers in Los Angeles offer a full spectrum of treatment options with incredible success rates.
Wellness begins with taking care of both body and mind. An important part of Haven House Addiction Treatment's mantra is that they know everyone's journey is entirely their own. Their detox centers are not merely places to cleanse but sanctuaries that offer a comprehensive path to healing. With expert staff, a serene environment, and customized treatment plans, clients find detoxification, emotional support, and personal growth.
There's no shame in looking for help when needed, and Haven House's detox centers stand as a beacon for those ready to take that transformative step.
7. Simplify the Challenges of Being a New Mom With Motherhood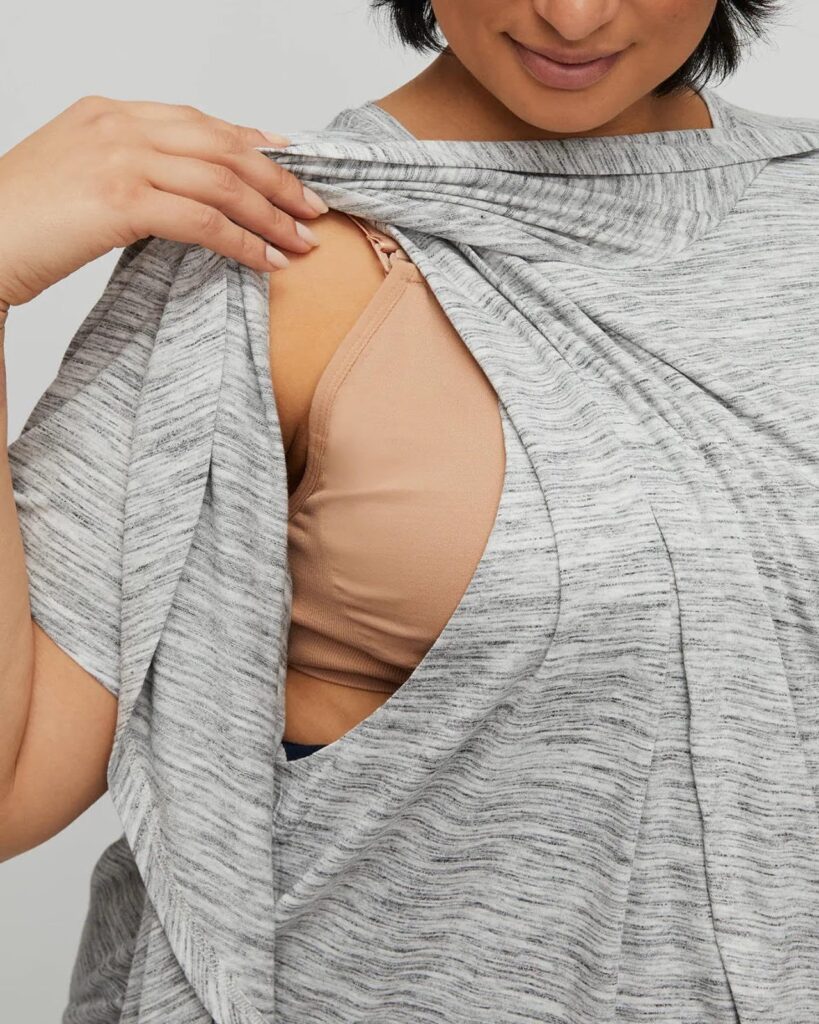 Being a new mother shouldn't mean sacrificing style. Motherhood's nursing clothes offer the perfect combination of elegance and accessibility. On top of making nursing access easy, Motherhood's breastfeeding bras and tops are still stylish enough that you'll be glad they're in your closet. It's another essential step toward wellness, especially for those incredible moms out there. What sets Motherhood's nursing clothes apart is their attention to the details that truly matter.
With carefully chosen fabrics that feel gentle against the skin and innovative designs that provide discretion without compromising fashion, they have revolutionized the experience of motherhood. While feeding your baby on the go — or even at home, while trying to meet your wellness goals with step counts, meal prep, and more — can be a hassle, nursing clothes make it a total breeze.
8. Stay Positive About Your Health With O Positiv
Ladies, sometimes, our bodies have unique needs. It's not entirely uncommon for your doctor to minimize or move on from frustrating symptoms that are getting in the way of you living your best life if, technically, you're in good health.
O Positiv's vitamins address period symptoms and those often overlooked health areas. Fun, delicious, and effective, these products are tailored to support you, particularly during a month dedicated to wellness. Women's health can be complicated, so O Positiv changed its approach to target specific symptoms. Made with quality ingredients and your well-being in mind, these vitamins are the perfect accompaniment to National Healthy Aging Month.
9. Beauty Recommendations From Editorialists Can Give You a Boost
Your physical health isn't the only thing you should take time to think about this month. It's also important to look after your mental health, which means finding ways to practice self-care as part of your daily routine. Prioritizing skincare can be a great way to bring a little self-care moment into your day while promoting brighter, more even skin — another way to help yourself age gracefully.
A red light therapy wand could be the key to unlocking your glow if you want a science-backed, next-level way to achieve more radiant skin. A fascinating blend of science and beauty, this tool is designed for skincare enthusiasts committed to putting their best face forward.
This user-friendly therapy wand may reduce wrinkles and enhance the texture and appearance of your skin. The red light therapy wand by Solawave offers a personalized skincare experience that caters to your specific needs and preferences.
If you don't believe us, you should believe the expert beauty, lifestyle, and fashion recommendations from Editorialist — and it's safe to say that based on these Solawave reviews, we're all on the same page.
10. Feel Fresh Everywhere You Go Using Pura
A long drive doesn't mean stale air anymore. A smart Car Diffuser from Pura uses clean ingredients and premium fragrances that last. It helps you embody the idea that it's not just the destination but the journey that matters. This Car Diffuser makes every trip in your car into a positive sensory experience … even if you're heading to the grocery store.
Pura is a true reminder that wellness encompasses every aspect of our lives, even driving! These car diffusers are easily adjustable, allowing you to control the intensity to match your mood. Whether you prefer the refreshing notes of Lemon, Verbena, and cedar or the calming touch of Chamomile Lavender, your car will surely smell fantastic. Make every drive a personalized experience by transforming the mundane into the extraordinary.
11. Soothe and Replenish With Sunmed's CBD Cream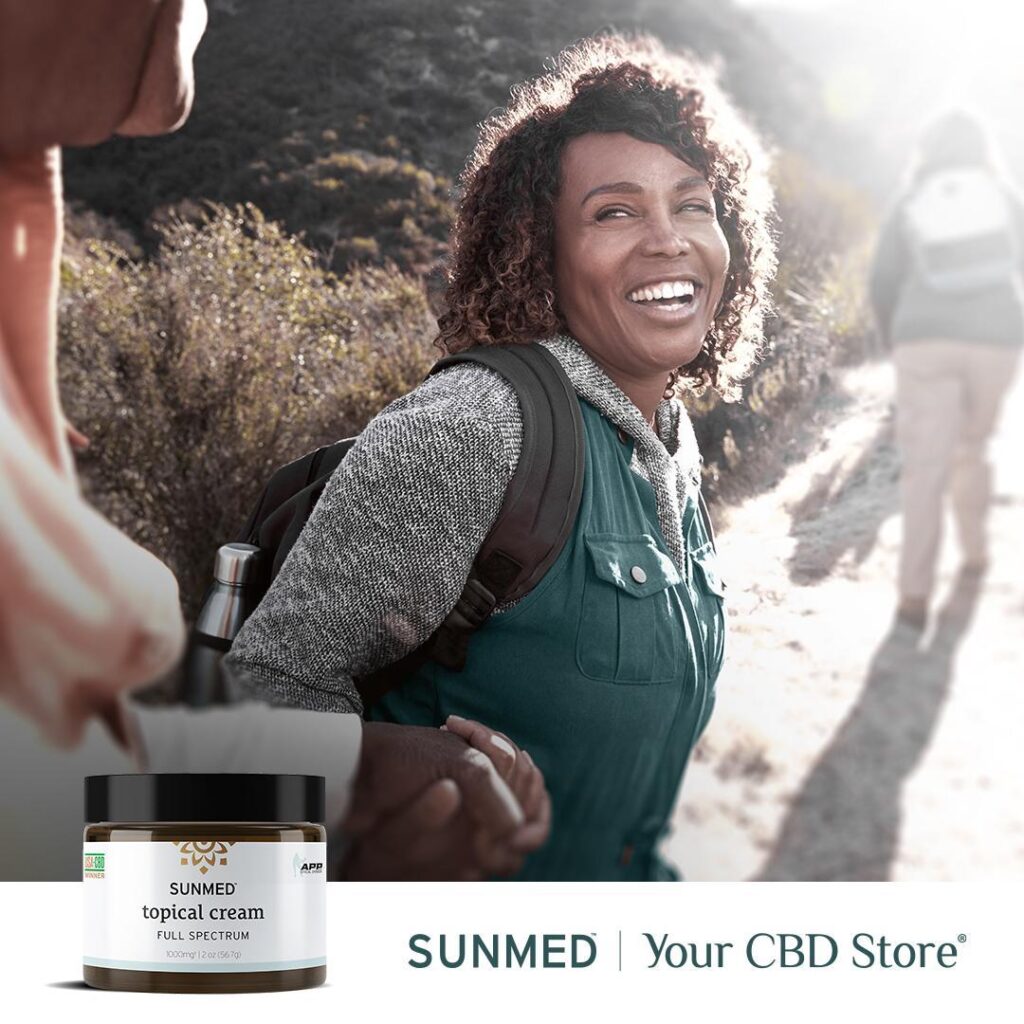 Soothing, cooling, replenishing — Sunmed's full-spectrum CBD cream is about relaxation. With a blend of shea butter, cocoa butter, and coconut oil, this cream offers a refreshing approach to well-being.
Self-care isn't a luxury. It's necessary, particularly when looking for ways to support your health and enjoy your life fully as you age.
The gentle cooling effect of CBD cream is more than skin-deep. You can use it after a long day, a workout, or whenever you need peace. During Healthy Aging Month, let Sunmed inspire you to nurture your body and soul.
12. Sleep Tight With Snoozy's Sleep Gummies
Sleep is an important part of your health and wellness, both physical and mental. Unfortunately, getting the ZZZs we need as we age can get harder and harder. Snoozy's vegan and organic sleep gummies are infused with Delta 9 to help you fall asleep in the evening … and stay asleep.
A good night's sleep is fundamental to healthy aging, so it's worth adding this step into your routine to ensure you get just that. If you're hoping to wake up feeling like you're ten years younger, quality of sleep can help. Committed to ethical sourcing and premium ingredients, Snoozy ensures that these sleep aids are as good for the planet as they are for you.
No more tossing and turning or counting sheep. The delightful fruit flavors of these gummies make bedtime a treat rather than a chore, adding an element of pleasure to your nightly routine. During National Healthy Aging Month, embracing quality rest is paramount, and Snoozy's sleep gummies offer a simple, enjoyable way to prioritize sleep.
13. Bring Balance to Your Life Using Strongboard
Balance is key, both in life and in your body. Strongboard's Balance Board promotes muscle engagement, oxygen and blood flow, and a renewed mind-body connection. Take control of your well-being by adding fun and engagement to your daily routine.
Suitable for beginners and seasoned fitness enthusiasts, the Balance Board offers an interactive way to enhance core strength and coordination. Standing on it, you'll feel a gentle challenge that keeps your muscles alert, leading to improved posture and overall body awareness.
It's a way to explore movement, concentration, and mindfulness. Incorporate it into your morning routine, or use it during breaks to re-energize your body and mind.
14. Stay Limber With an AmazonBasics Foam Roller
Stretching and muscle recovery are crucial for anyone striving to stay fit, especially as we get older and notice that we're not quite recovering like we used to. A foam roller from AmazonBasics can help soothe sore muscles.
The foam roller allows you to explore various stretches and exercises to suit your unique needs. Rolling out your muscles after an intense workout or a long day can help you relax. Moreover, you can use it as part of your daily routine, whether at home, in the gym, or even while traveling.
Vibrance and Vitality Await, No Matter Your Age
From innovative technology to delightful indulgences, putting your well-being first has never been more engaging or simple. It's time to embrace the tools that resonate with you, explore new horizons, and celebrate the journey toward a healthier, happier you.
By taking this unique opportunity to focus on your health and happiness, you open doors to new possibilities and lasting vitality. National Healthy Aging Month should celebrate not just the many vibrant years you have to come — but all of the amazing years you've already experienced. With these inventive products at your fingertips, you are well-equipped to make this journey exciting, fulfilling, and truly yours.
Written in partnership with Pressmate.