Soccer great Lionel Messi ran into trouble with fans, but not over soccer-related. He posted a photo of his pizza on his Instagram story last Friday night, and fans agreed that it did not look scrumptious.
Messi was under increased scrutiny Friday night, as his Inter Miami team was due to play Atlanta United. Unfortunately for fans, Messi had to miss the game due to reports of fatigue. The soccer star is set to return to play this week for Inter Miami's game against Toronto FC.
Messi has played professional soccer since 2003, when he was just sixteen, and has since played three seasons for his home country. He is known for his time on the Barcelona team and played for the French team, Paris St-Germain. Despite rumors of injury, he is making his debut with Inter Miami this year. Messi is considered one of the best soccer players in the world.
While sitting out the game against Atlanta, Messi ordered a pizza from Miami-based pizza joint Banchero. He is originally from Argentina, and Banchero has been serving Argentinian pizza since 1932. On his Instagram story, he posted a picture of Banchero's Neapolitan pizza and tagged the restaurant with the caption, "Gracias," and a playful lip-licking emoji.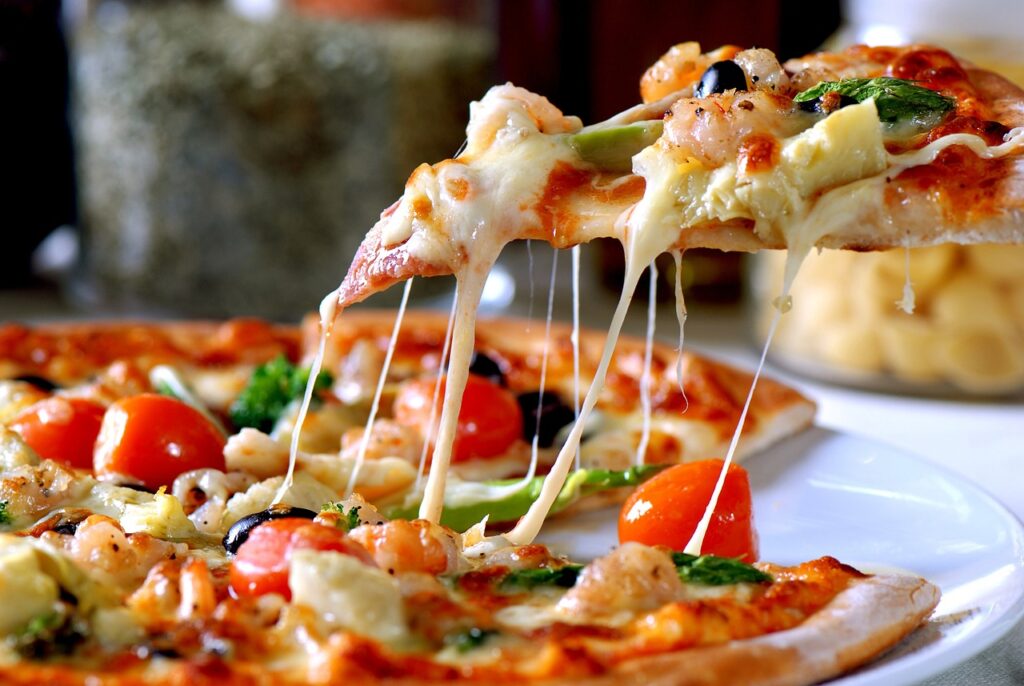 The Neapolitan pizza is topped with tomatoes, green olives, red onion, and oregano, not exactly the typical American pizza toppings. Fans were flabbergasted at Messi's choice, quipping lines like, "Worst pizza I've ever seen," "This is a crime," and "We finally found something he isn't good at" on social media.
While fans may not have been impressed, Messi's pizza choice is a tradition in Argentina, lasting over 100 years. Banchero Miami was originally a bakery in Argentina started by the Banchero family, who immigrated to Buenos Aires from Genoa, Italy, in 1893. Don Agustin Banchero started a bakery that became the birthplace of fugazza con queso, a focaccia-based specialty that made culinary history. Banchero Miami was founded 1932 by Don Agustin's son Juan and still serves the Argentinian classic. Considering Banchero's history and Messi's Argentinian heritage, his pizza choice makes sense. A woman working at Banchero confirmed to the Miami Herald that Messi ordered the large Napolitana pizza on Friday night, saying, "That's his favorite. Esa es su favorita."
Fans may not be well-versed in Argentinian cuisine, but they are anxious to see Messi return to play this week. His taste in pizza aside, fans were upset to see their idol at home during the Atlanta and Miami match, hoping to see him play in the exciting game. One person commented, "Thousands of people paid hundreds of dollars to see Messi play, and he's eating a pizza at home in Miami," on Twitter. Messi reportedly returned to practice and is ready for the upcoming game against Toronto, so fans will not be disappointed again.
Messi's pizza fiasco is no longer live on his Instagram, but plenty of fans posted screenshots of the Napolitana pizza online. Banchero's creation will remain associated with Messi. Hopefully, fans can forgive his questionable taste in pizza and be revitalized by his performance in Inter Miami's next match.